I've been using the Logitech G29 wheel for two years – Review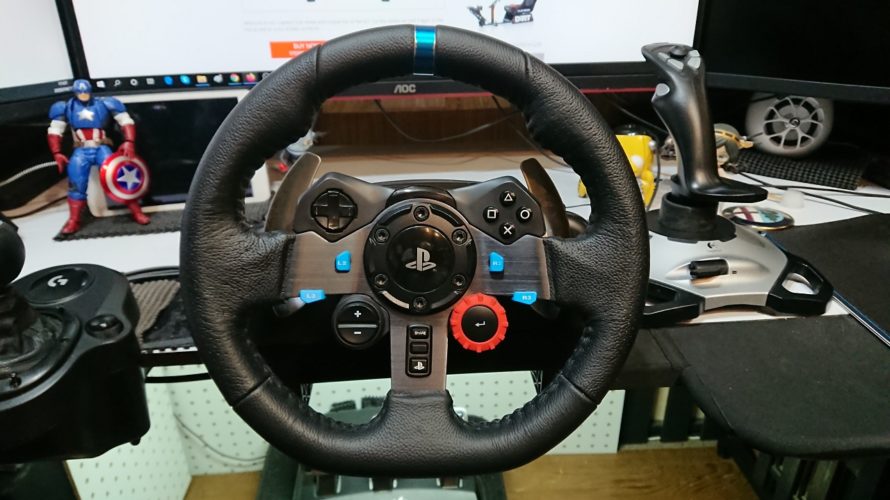 Hey guys. My name is TakeGaki.
I've been using the Logitech G29 for two years. Do you guys love racing games? I love racing games!
I played Mario Kart and Gran Turismo on my controller. I was very excited. I grew up and started drifting in real life. I still remember the excitement of driving with the steering wheel at the first time. I also wanted a steering wheel controller in racing games. I bought a Logitech G29. It gave me new excitement. However, Wheel controller is expensive. There are many types. That is a tough one… So, I used the popular handle controller G29 in racing games for 2 years, so I reviewed it.
I hope this help you.
Logitech G29 / G920 Driving Force spec
G29 and G920 have the same performance but different interfaces. If you're using an Xbox One, then the Logitech G920 should be your choice. If you're using a PS4, you'll need to choose the Logitech G29. PC player can use either. It was announced that PS5 will support G29. (Source: PlayStation blog)
| | | | |
| --- | --- | --- | --- |
| Force Feedback | Yes | Rotation angle | 900 degrees |
| Clutch pedal | Yes | H pattern shifter | Option |
| Handbrake | DIY | Price | $299.99 |
Logitech G29 Exterior and Features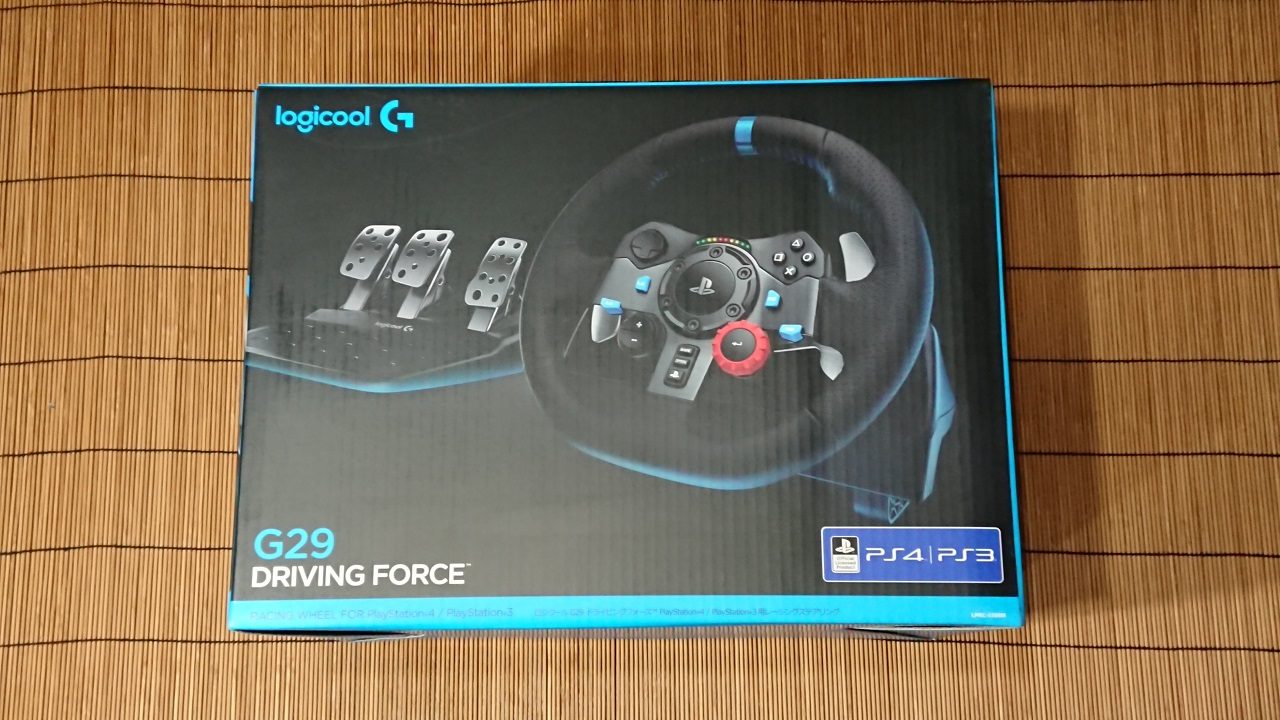 Logiblue, It's a cool box.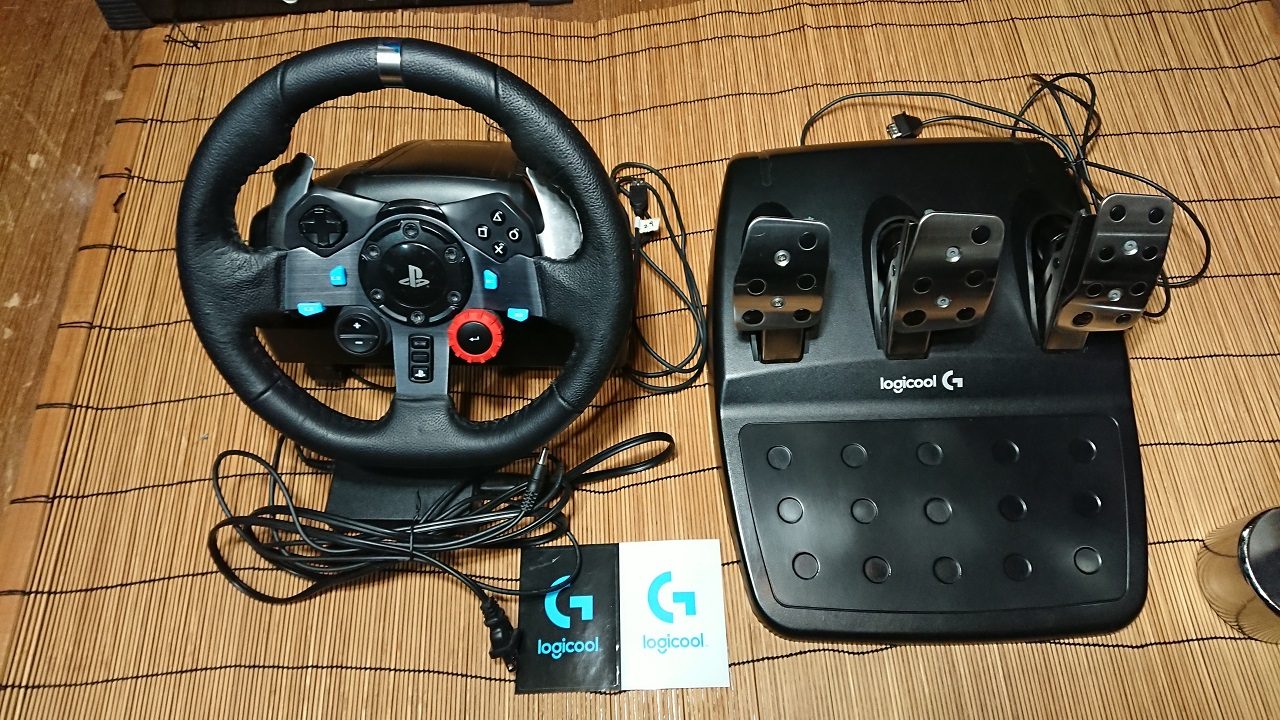 G29 wheel, Pedals, AC adapter, Sticker. ( Logicool is a Japanese corporation of Logitech )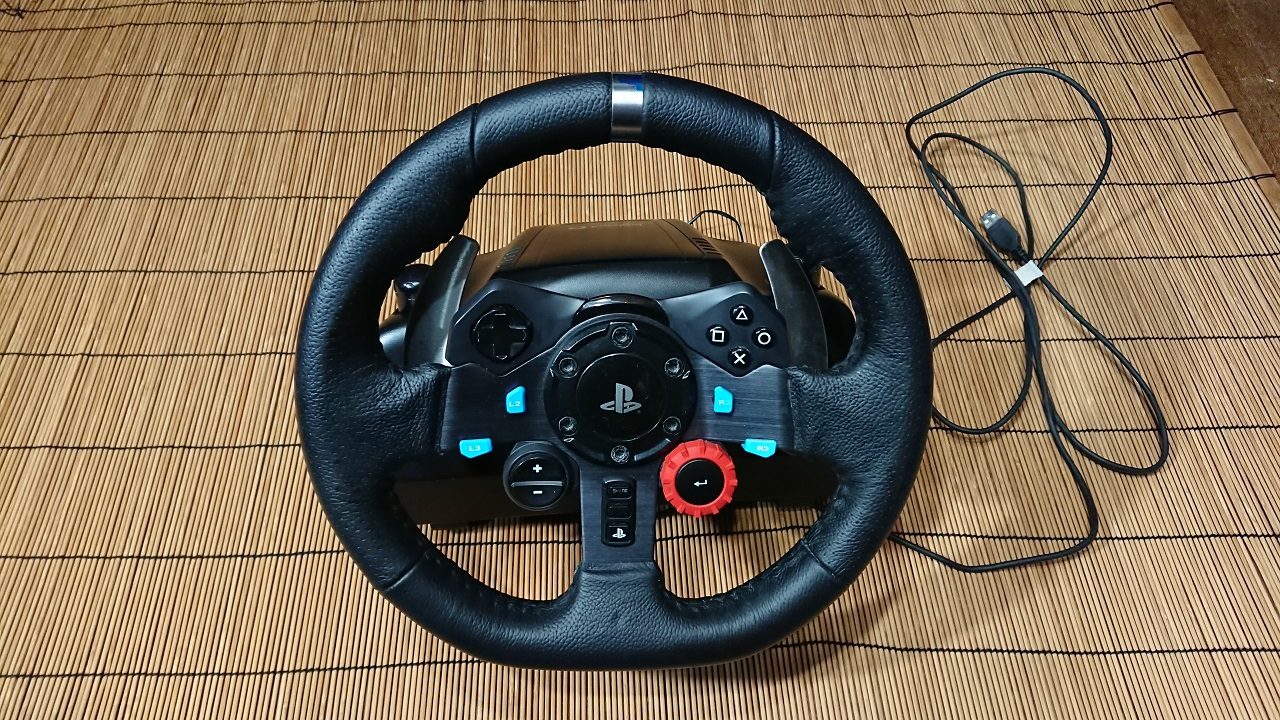 Steering wheel is made of leather. It fits in your hand. Buttons are located in the center so it is easy to use. I sometimes drive with one hand. You can see this in my video. This is an advantage in long races. Because you can eat and drink juices and snacks. You can relax while driving. Even in real life races, drivers drink sports water. It's difficult with a controller, but it's possible with a wheel.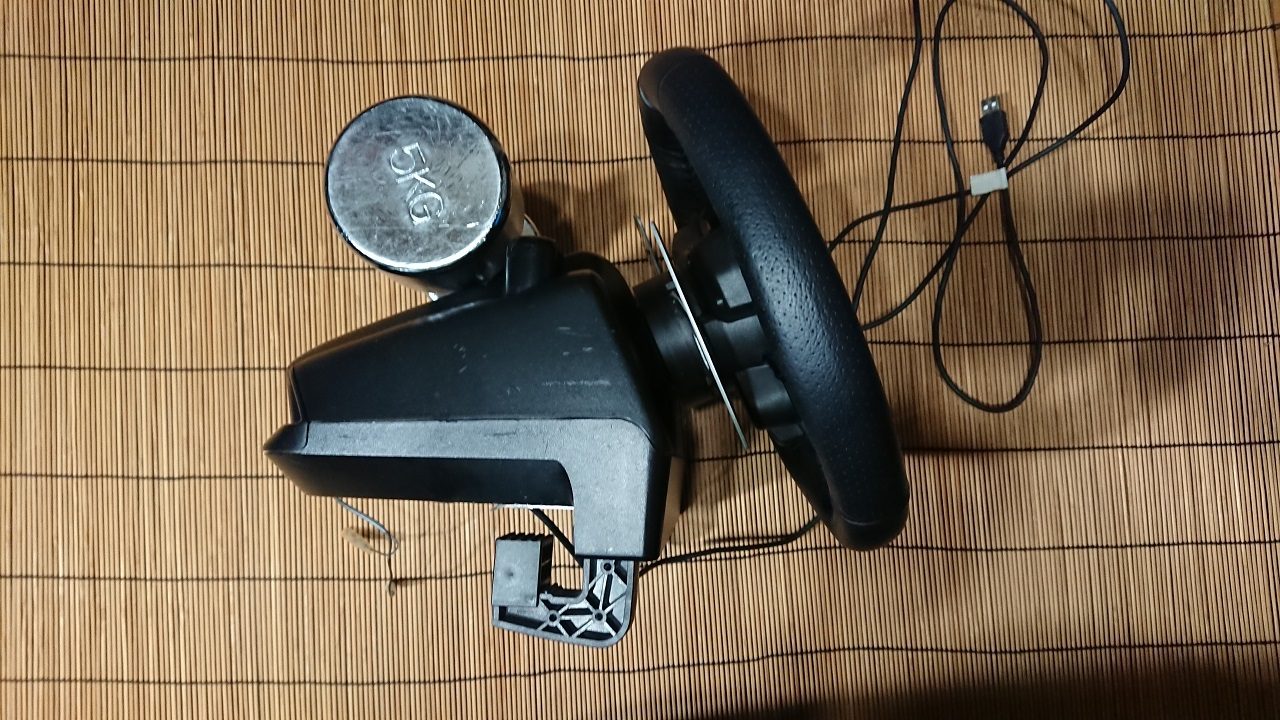 Left side. Paddle shifter is linked to the wheel.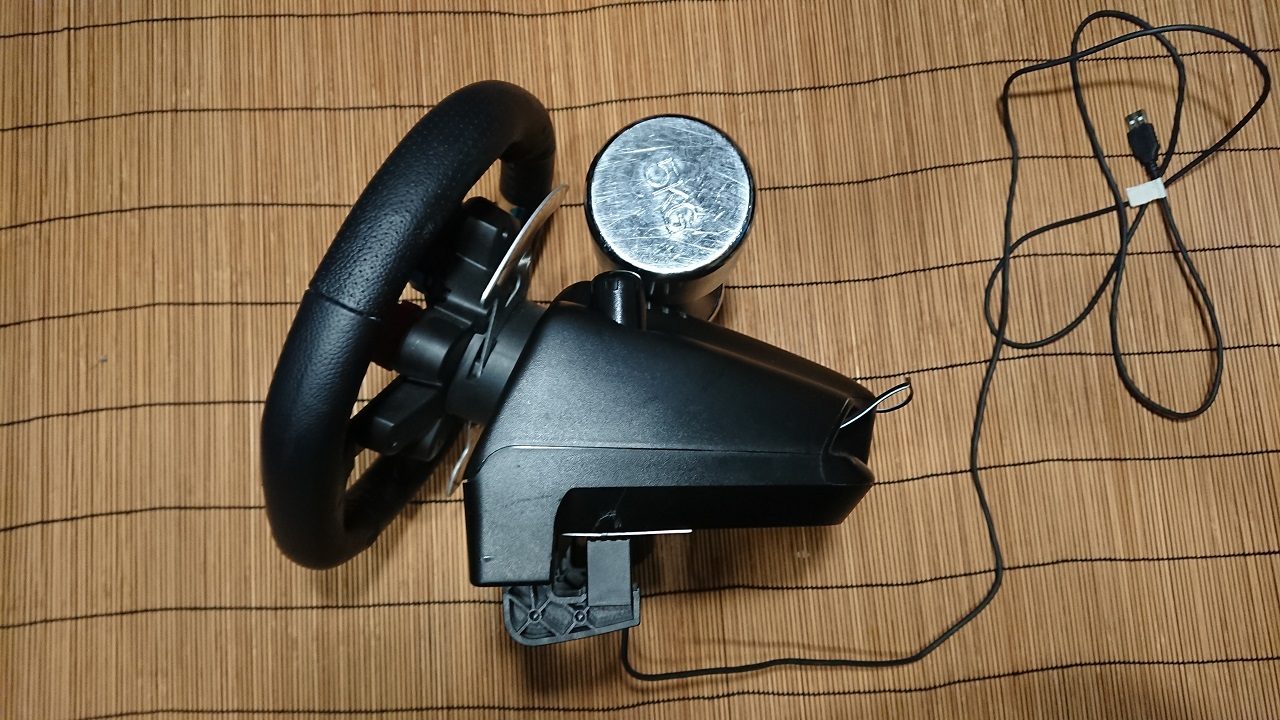 Right side.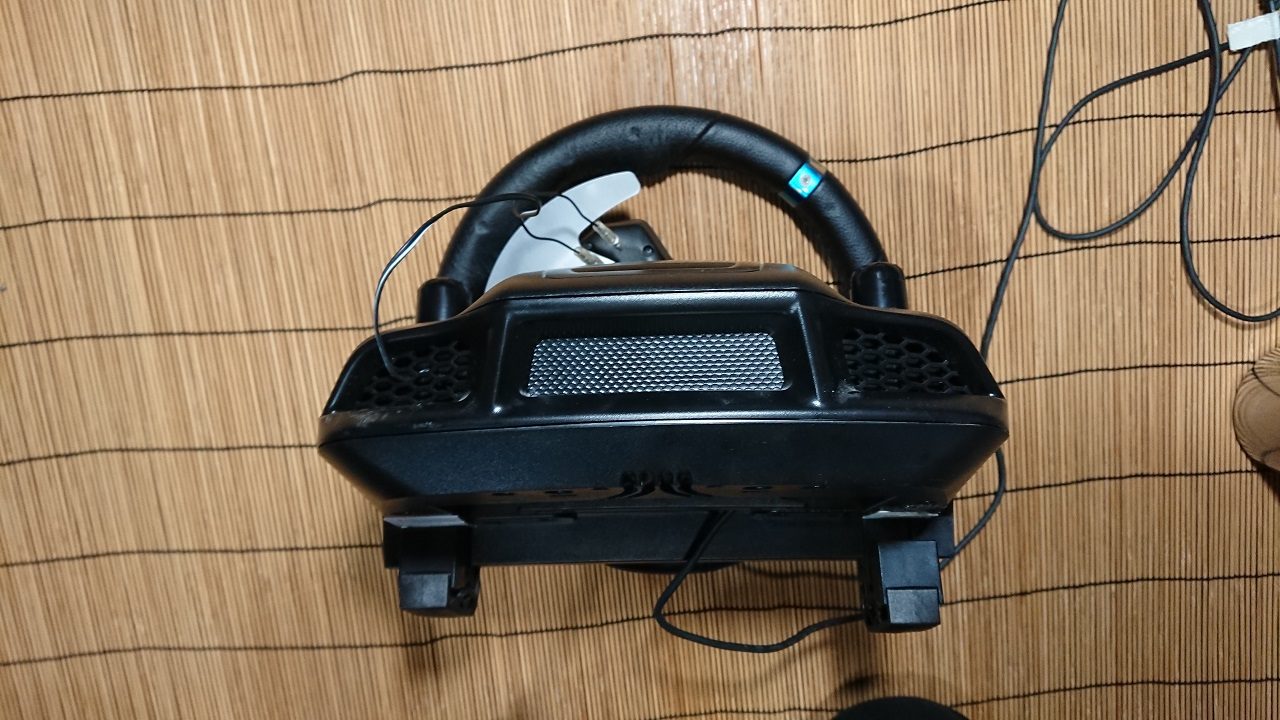 Back side. It's has a heat exhaust port for the motor. The wiring on the left is the wiring I added for the handbrake in DIY. DIY solders to the electronic board. It is an act of losing warranty. G29 may break down. I can't recommend it. There is a link in the description of my videos. Please search and judge for yourself.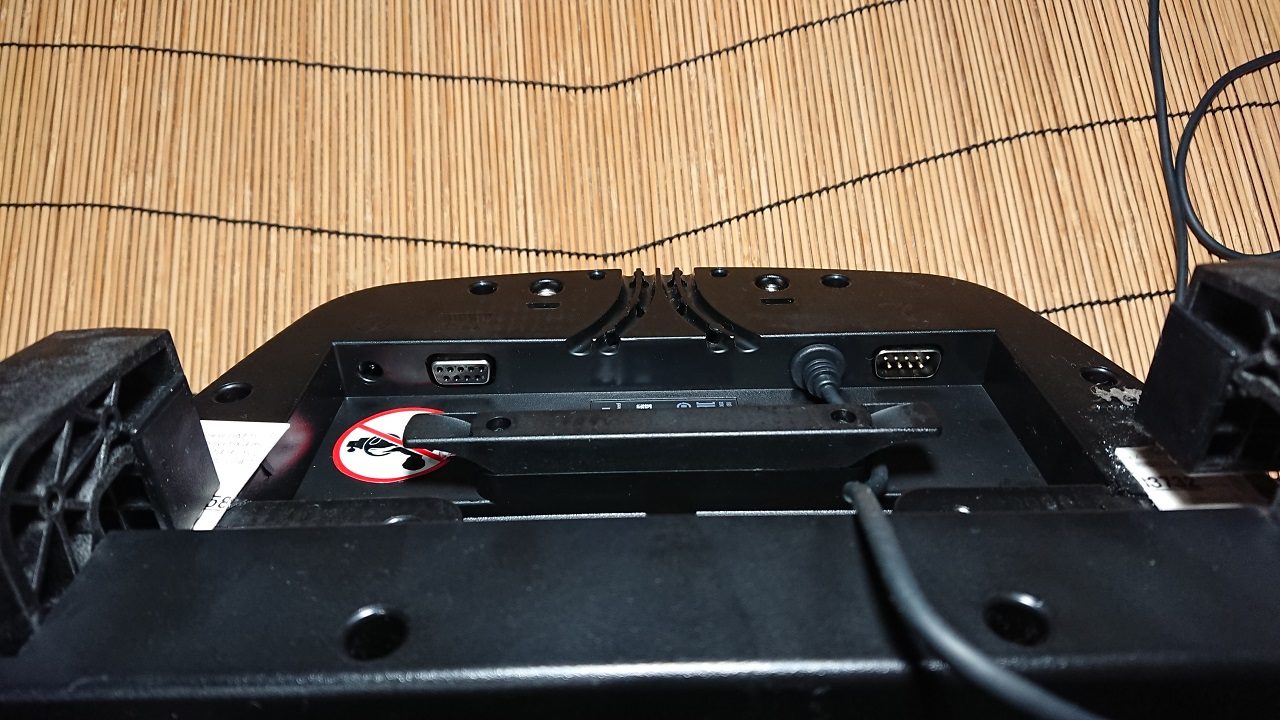 Base. It has interfaces. Left: Power, Pedal, USB, Shifter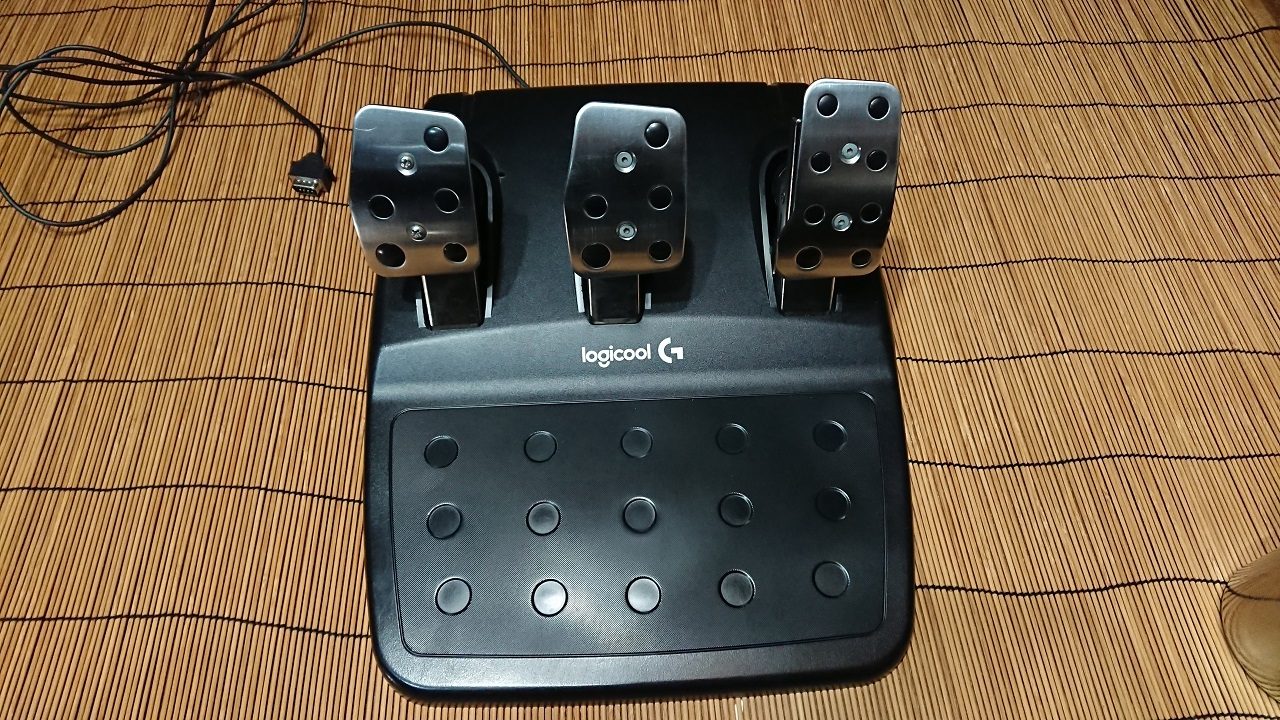 3 pedals. Logitech G29 / G920 has a clutch pedal. It's not slippery and can be operated more precisely than the controller.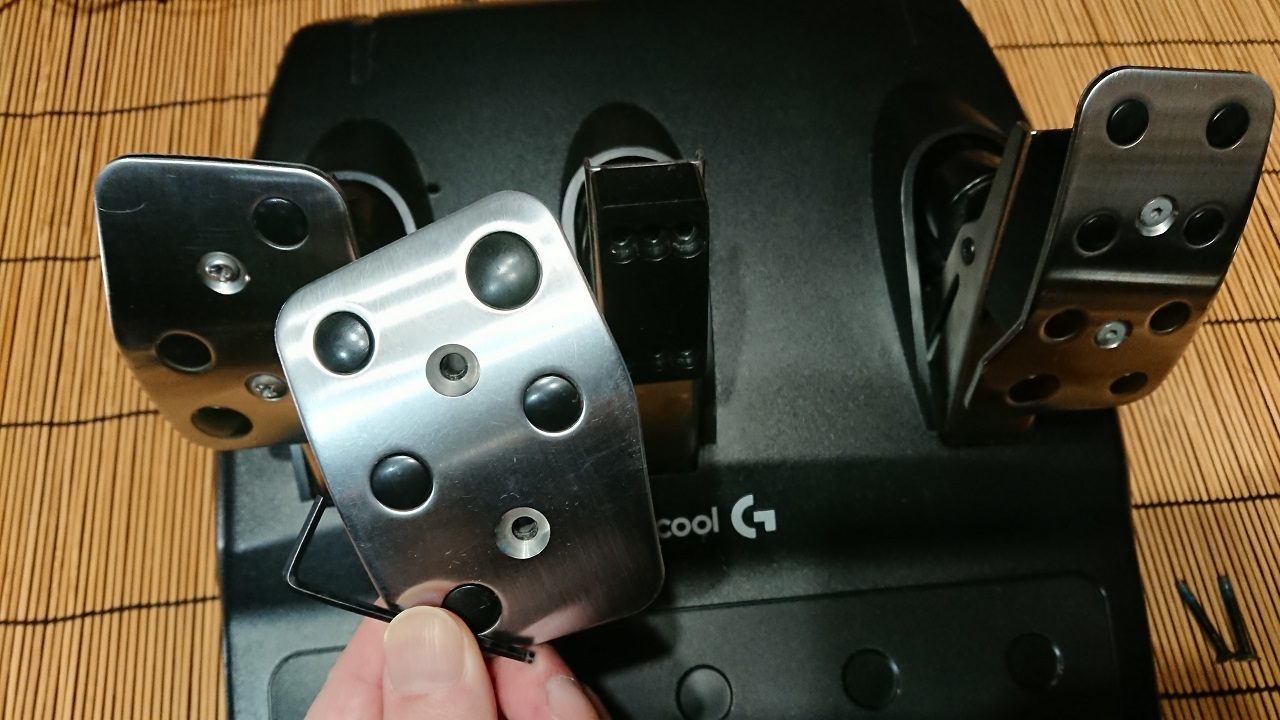 Pedal can be removed. You can change it to a width that is easy for you to use.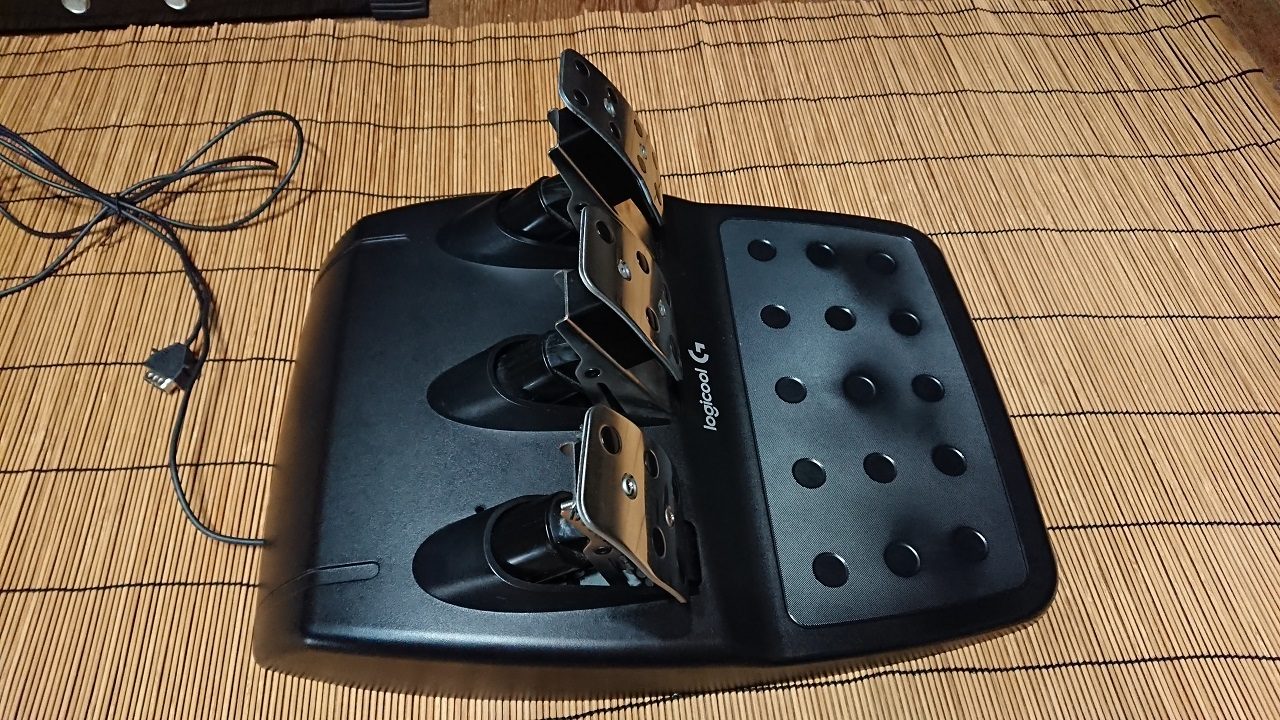 Left side.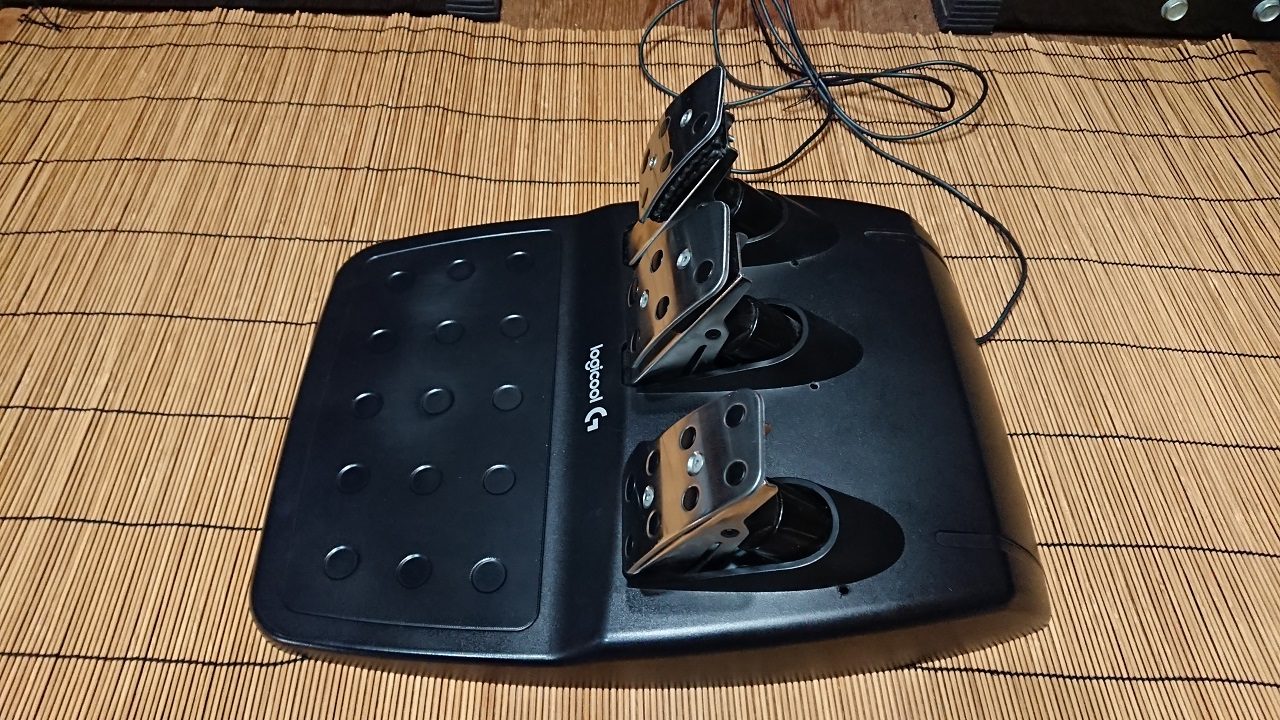 Right side.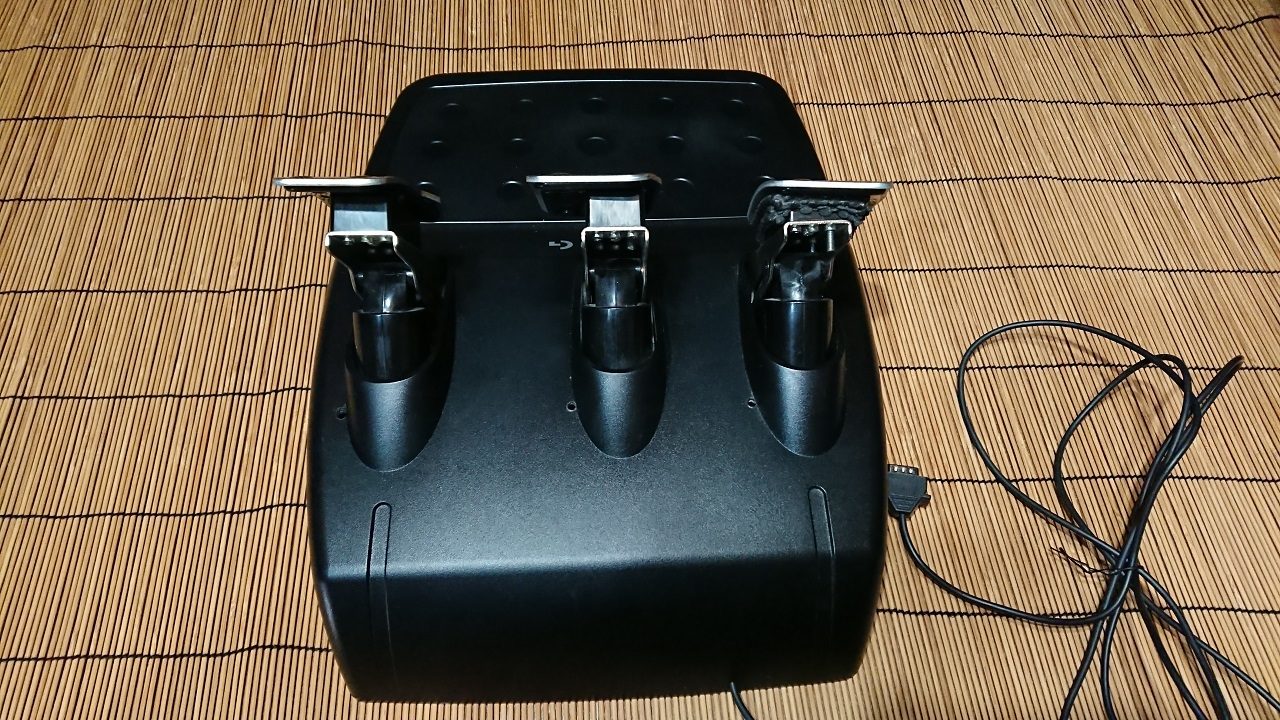 Back side. I aligned the pedals. I put a gap material between pedal plate and arm. (DIY)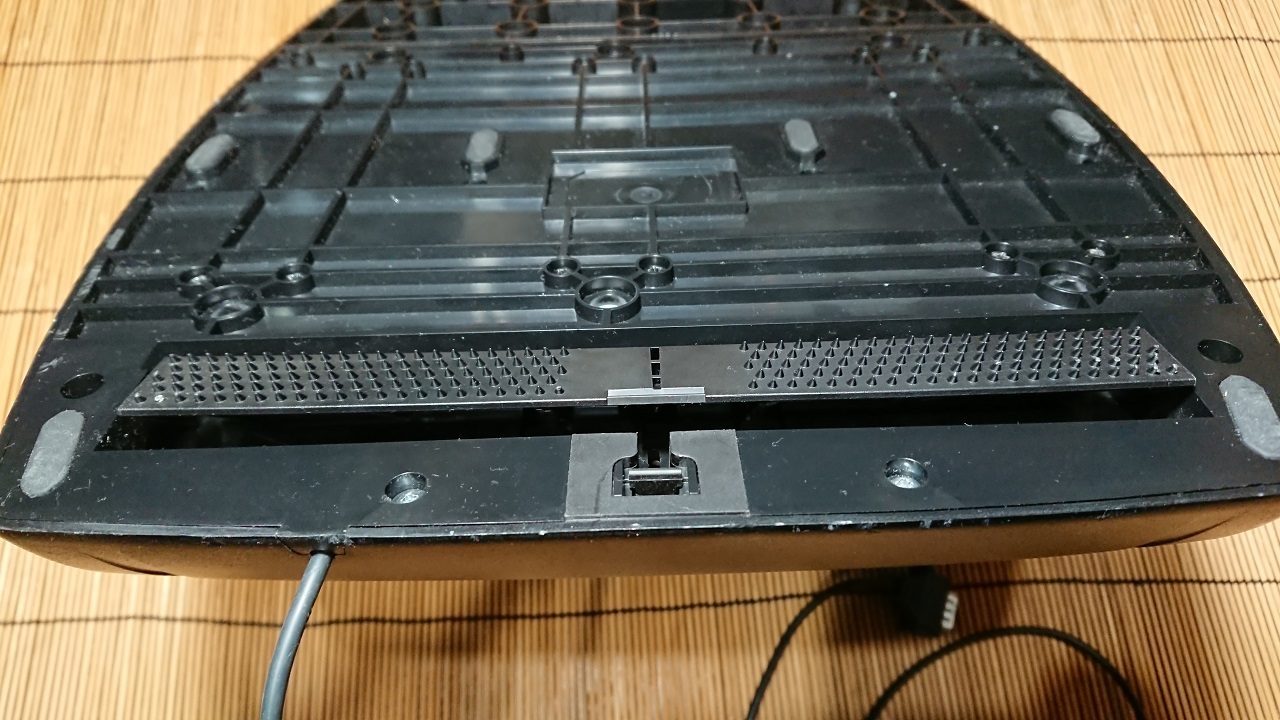 The base has spikes. This does a good job. This sticks in the carpet. Prevents the pedal case from moving.
Force Feedback
Logitech G29 has good Force feedback (FFB). FFB is a feature that uses a motor to express the force from the road surface on the steering wheel. That is the most important feature of the wheel. This allows you to drive the car intuitively. However, It has FFB motor is a metal gear. It makes loud noises and vibrations. Expensive wheels use rubber belts. I didn't care about it, but you may need to be careful in residential areas and late at night. There are wheels that are quieter and have more powerful FFB than the G29. However, they are expensive. It is not fair to simply compare things with different prices.
Logitech G29 / G920 has 3 pedals.
I like Rally and Road cars. You need to use the clutch when driving them. G29 comes with a set of 3 pedals and is suitable for them.
Logitech shifter ( Option )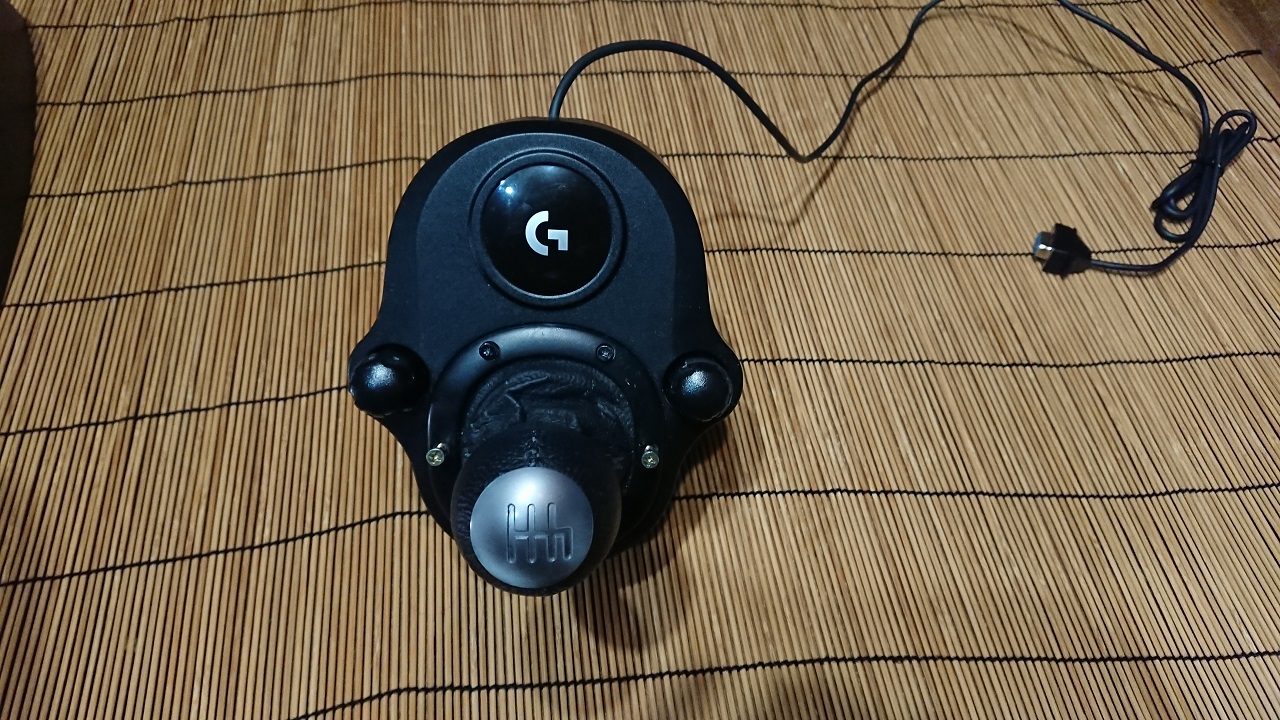 Logitech G29 / G920 / G923 can purchase H-pattern shifter as an option. This is a 6 gear shifter exclusively for Logitech. It makes driving a road car as real as a clutch pedal.
Logitech G29 has a lot of useful buttons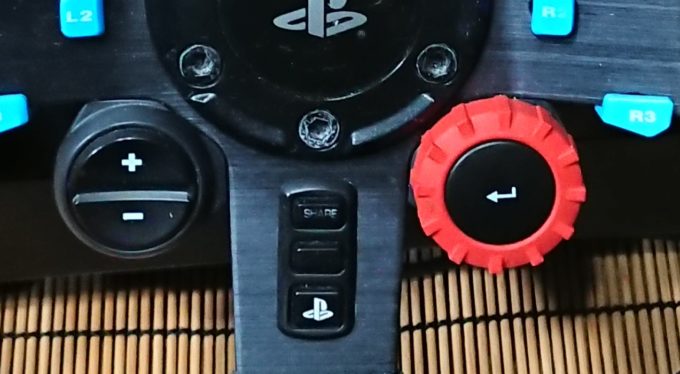 I play farming simulators and track simulators as well as racing games. Tractors and tracks have many characteristics. For example, they have cultivater, crane, etc. ,,,,. I have assigned those operations to the G29. This is only possible with the G29, which has more buttons than other wheels.
Unsatisfied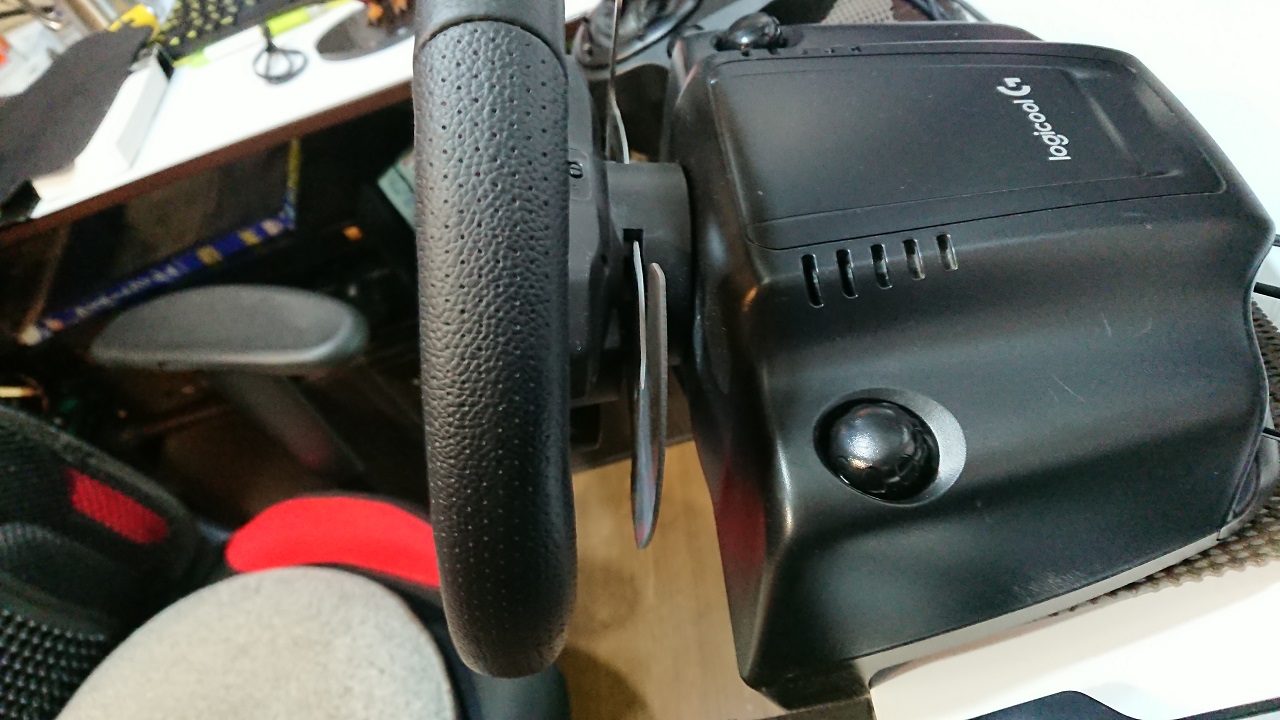 I was a little unsatisfied in the G29. That's the paddle shifter rotates in conjunction with the wheel. I drove a lot of rally cars and road cars. I drift with them. Since the wheel rotates violently, the paddle shifter also rotates. They can confuse me. However, if you drive a lot of GT cars and F1,,,,So, don't worry. Because those real life paddle shifter are tied to the wheels.
Maintenance to make G29 last longer
First of all, I apologize for showing you the dirty pictures.
All wheels have pedals. The pedals are at your feet and will get dirty. Those stains need to be removed. It's best to use a mop or vacuum cleaner for them.
It also needs to clean the internal electronic sensor.

However, most importantly, never disassemble during the warranty period. It will lose the warranty. If the G29 is not working well or you are not confident in the work, please contact the manufacturer. Never do the disassembly yourself.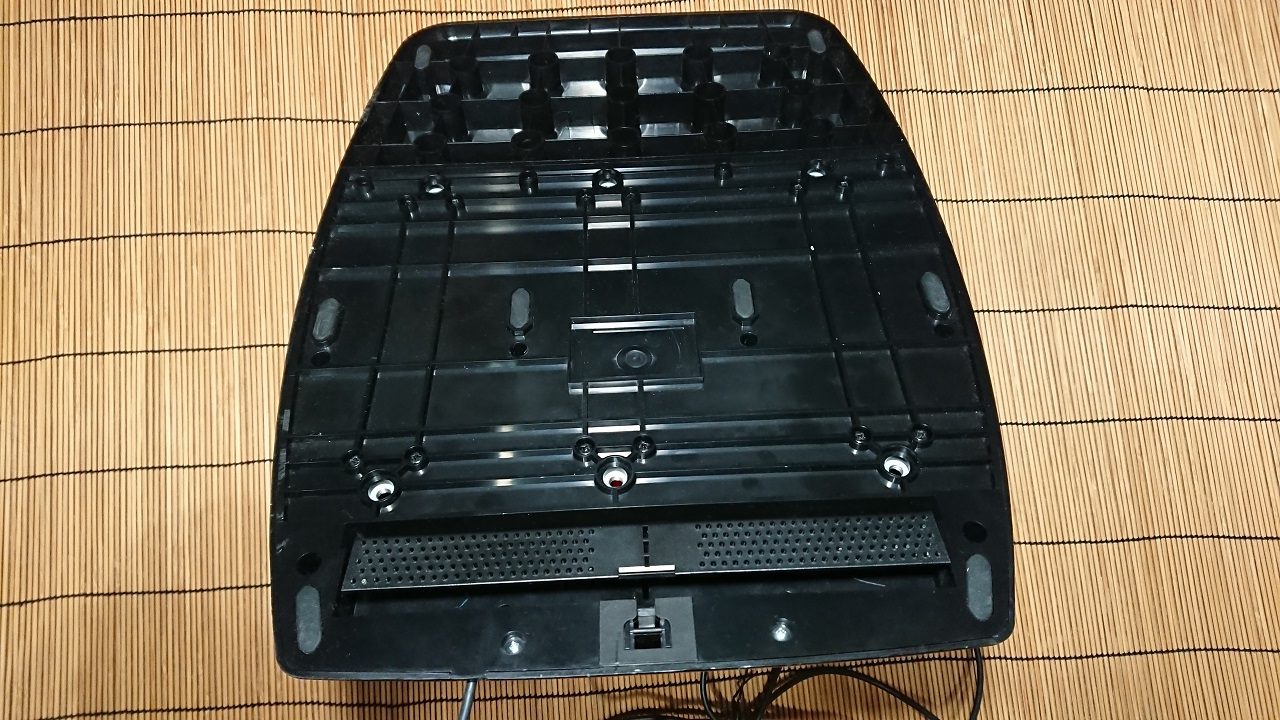 Remove the screw on the back side and open the cover.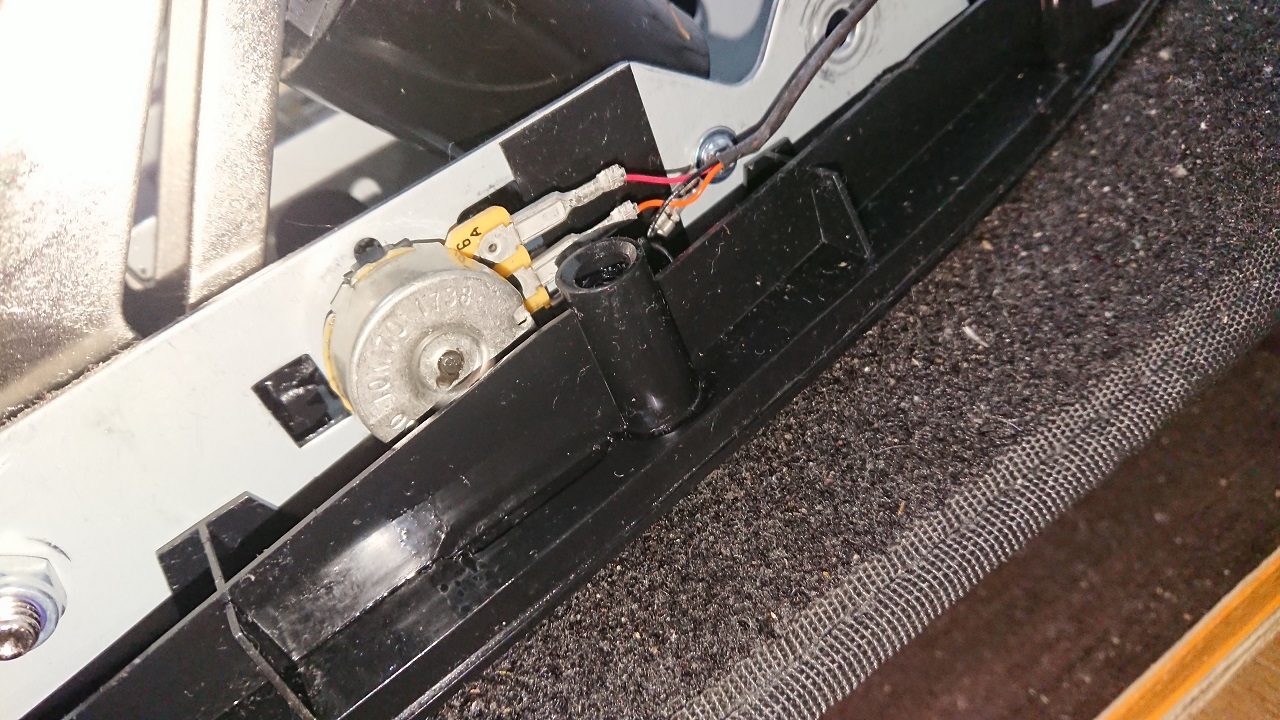 The round part of the central metal is the electronic sensor of the pedal. Clean these with an air blower or vacuum cleaner. If the throttle is not 100%, apply the Electric contact revival here. I cleaned it from time to time.
Conclusion
Wheels are very expensive as a gaming device. I need FFB, H pattern shifter, and 3 pedals. If you have these, you can enjoy a whole driving life. G29 has popular compatibility and you will enjoy a lot of games. There are wheels that perform better than the G29. However, it's much more expensive than the G29.
So, I think the G29 / G920 is the best wheel to buy for the first time. It's a good value for the price. I was very happy to buy the Logitech G29 Driving Force Racing wheel.
That's all for this article.
Thank you for reading.
Related articles
Previous

           

Next